Becoming a bartender can be a great way to make extra money and meet new people. The restaurant and bar industry is always in need of new people, and this could be your way to shine!




For a limited time, you can get your bartending card (sometimes called a bartending license, alcohol server permit, or simply 'training' in some areas) online for just $8.99!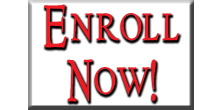 Responsible Serving® of Alcohol
Different states have widely differing requirements and recommendations. You may be
required to get a
Responsible Serving® card
that proves you are trained in the responsible serving
®
of alcohol, or your potential employer may require you to take training. Information covered in this online course includes:
How to tell when a customer has had too much to drink
How to check for underage drinkers
How to defuse confrontational customers
How to slow or refuse service to intoxicated customers
and much more!
The course is taken completely online in just a short amount of time, and contains interactive quizzes, videos, case studies, and flash cards to help you learn the content.
Even if your state doesn't require the mandatory training of alcohol servers, you may find it easier to get a job if you have taken training. Employers often view this as a sign of responsibility and your chances of getting hired may go up!
In the event that you make a mistake and are cited for an alcohol violation (such as serving a minor, serving an intoxicated customer, etc), being previously trained in responsible serving® may help reduce your fines or penalty.
Click here
to see if training is required in your state.
Bartender Mixology
If you are interested in increasing your skill set as a bartender, our
Bartender Mixology
course may be of interest to you! This course is taken online at your own pace, just like our
Responsible Serving® of Alcohol
course, and the certificate and training you'll get from this course is comparable to what you would receive from a traditional weeklong bartending class - at just a fraction of the cost! This course is rated at forty hours, and contains dozens of video demonstrations, interactive quizzes, flashcards, drink recipes, tips, and tricks. This is THE course to take to become a great bartender!
When you've completed all the lessons and lesson quizzes and passed the final exam, you will be able to print your certificate demonstrating your knowledge, or you can simply email or call us and we will be happy to send you one in the mail. In fact, upon request we'll even write a letter of recommendation for you to help you get a job!
Employer Account
Are you an employer who would like to get all of your employees trained and certified in
Responsible Serving® of Alcohol?
You can get significant discounts on training when you get your entire staff certified. Responsible alcohol server training is just $7.95 per person when you purchase the courses through an employer account. Setting up an employer account is free; the only requirement is that your first order be at least 10 course tokens. This is enough to train ten people.